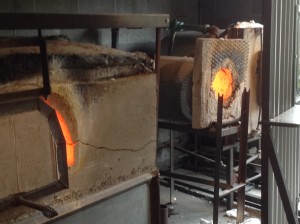 It is looking like it is going to be a cool and wet weekend here in Portland .
I would like to stay here in my studio keeping warm and dry ….and productive .
However I will be down at The Portland Saturday Market ,so come on by and help me empty my stock so that when it's sunny and hot Monday-Friday I won't have a choice and I'll have to put my shoulder to the grindstone and bust out some beautiful new pieces for next weekend .